Regular price
Sale price
$15.00 USD
Unit price
per
Sale
Sold out
Sample all 5 of our deliciously nutritious chicken bone broth flavors for just $15 and get FREE SHIPPING. Perfect for deciding which are your favorites before committing to a larger order. Our 5-pack includes convenient, single-serving packets of Lemon Ginger, Thai Coconut, Ginger Beet, Wild Mushroom, and unseasoned Naked.
Also available in 25-packs (5 each x 5 flavors).
Or choose your own mix of flavors:
Our promise to you
All-natural, functional food ingredients 
10g to 15g of protein/16g serving
A natural whole-food source of collagen
No MSG, yeast extract, or anything artificial
Bones from ethically raised, cage-free chickens
Crafted to accommodate diverse diets

Keto-friendly
Paleo-friendly
Gluten-free
Dairy-free
Soy-free
How to prepare

Tear the packet and pour the contents into a mug. Add 1 cup (250g) of hot water and stir well for about a minute to ensure the powder has fully dissolved. A hand-held frother or whisk makes a great option.
Ingredients

We use only natural, real food ingredients that offer benefits. No MSG or yeast extract added, ever. 10g to 15g of protein/16g pouch. No sugar added and 2 grams of fiber. Made using bones from ethically sourced, cage-free chickens, free from antibiotics and added hormones.
About our bone broth

Rich in natural collagen: A whole food source of collagen to help with joint and tendon pain. Supports gut health, reduces inflammation, improves sleep and the quality of skin, nails and hair, and supports weight management.

With MCT oil: The only bone broth with added MCT oil to boost energy, aid in weight loss, and promote heart health. Also helps support keto and paleo diets. Note: Naked is just bone broth. Nothing else added. 

On-the-go wellness:Easy-to-digest and gut-friendly, our delicious and sippable instant bone broth makes wellness convenient and satisfying. Sip daily or add to your favorite soup or rice recipe for added flavor and protein. Great as a morning tonic, post-workout or before bed. Take to the office, school and on your favorite outdoor adventures like camping, skiing and hiking.

Quality & safety: We're proud to be one of only a handful of companies in North America that produces broth in USDA and CFIA facilities that are GFSI and HACCP certified. For you, that means a product with higher quality, safety, and accountability.
View full details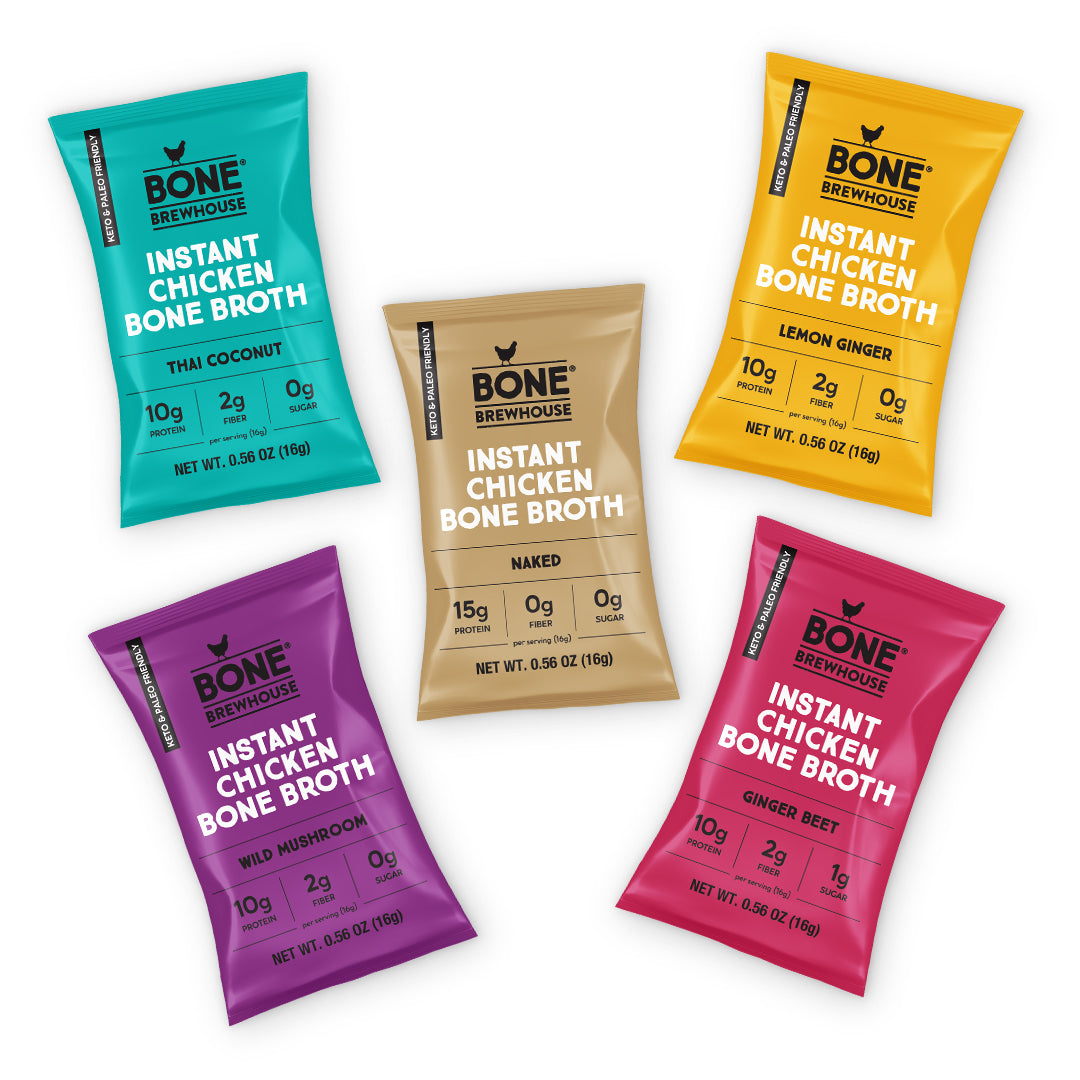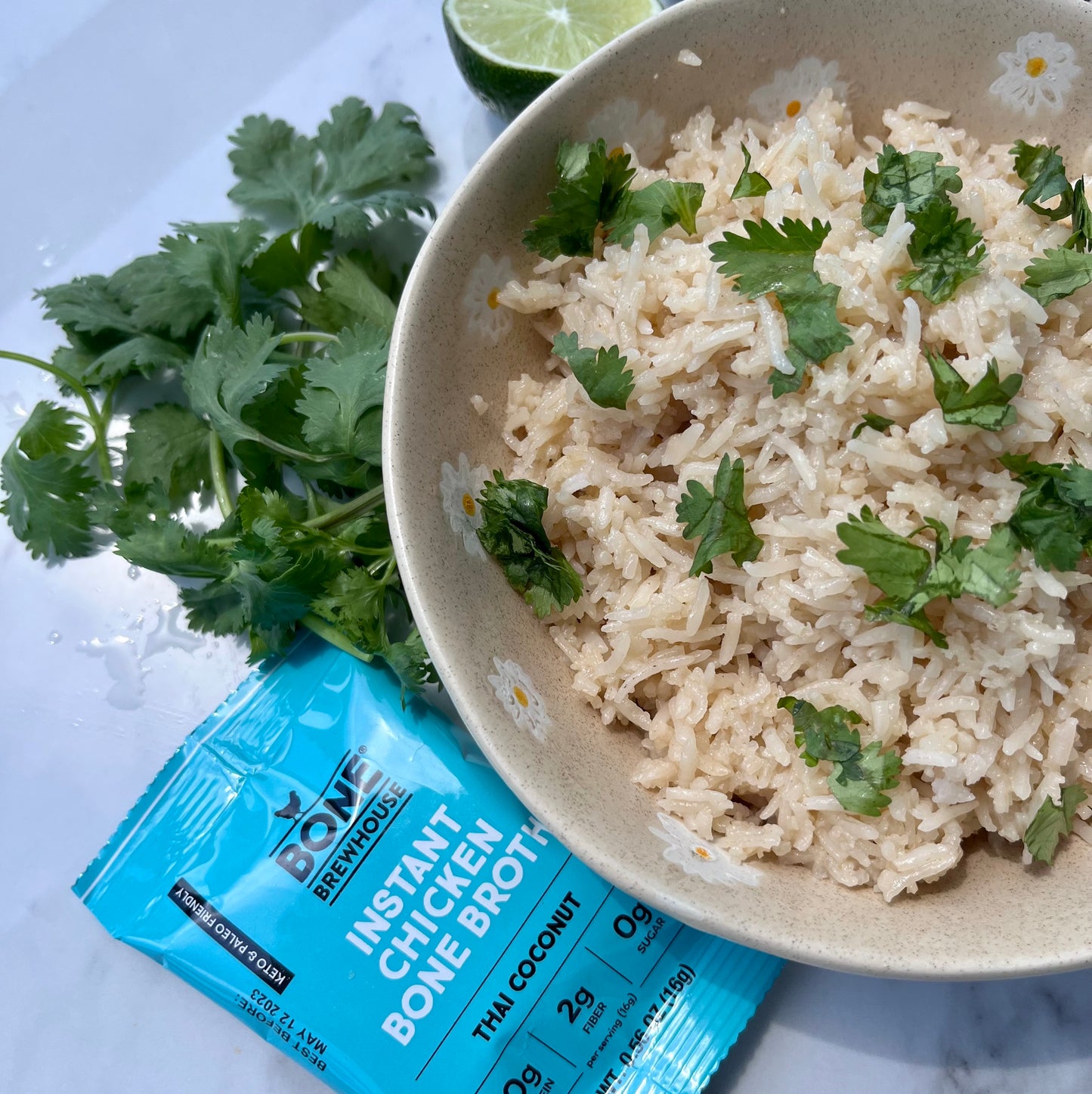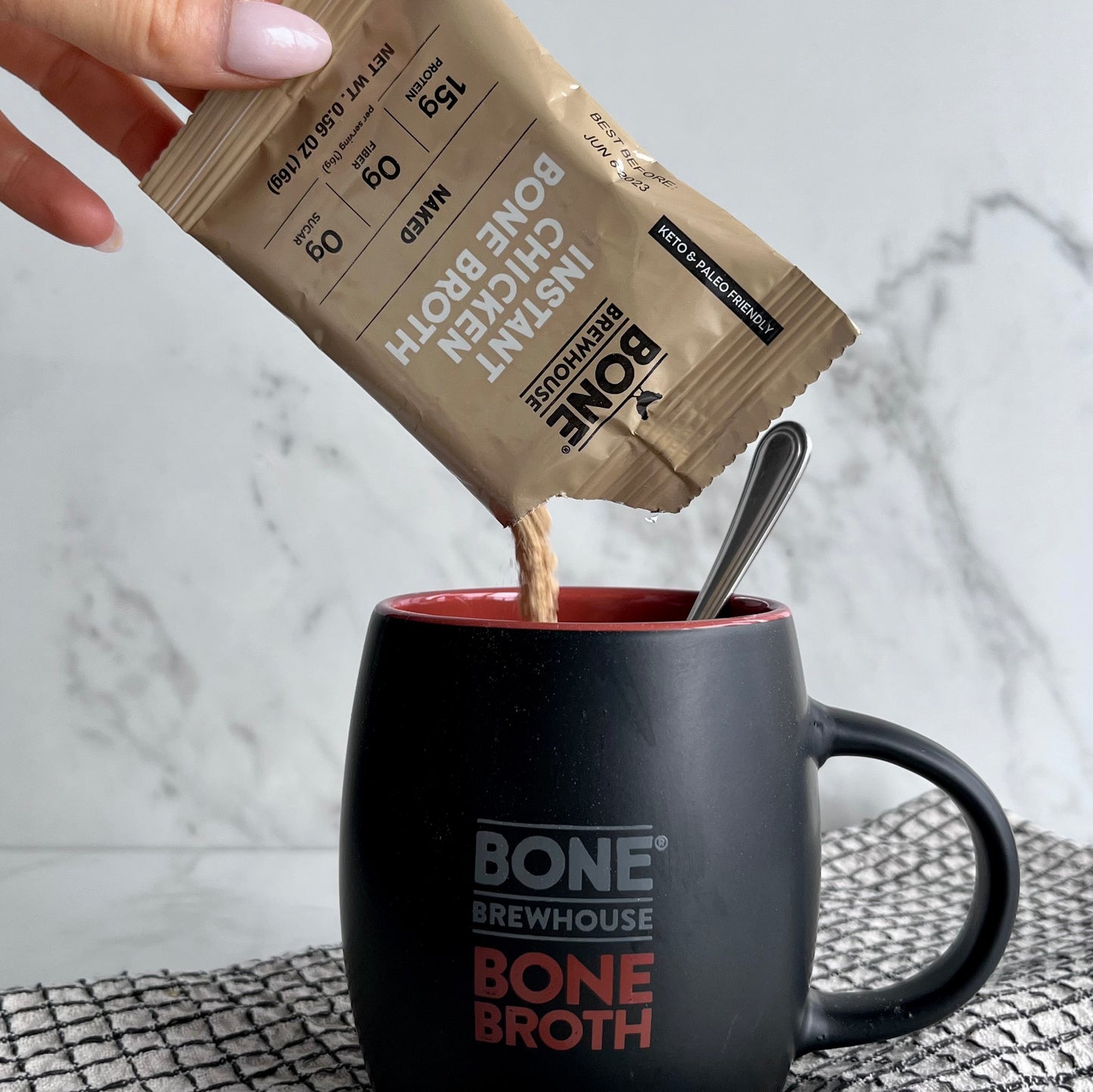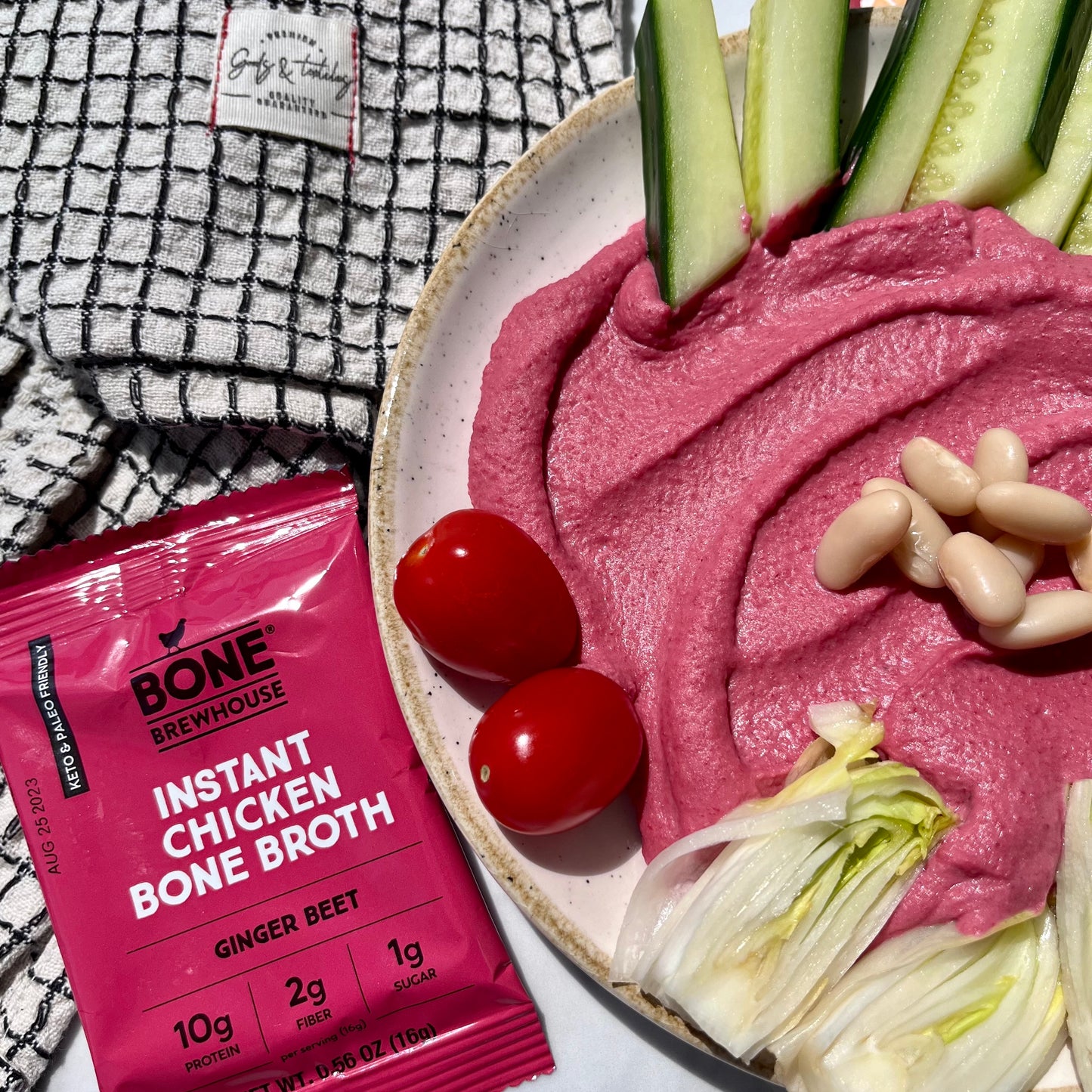 My absolute favourite -- Thai Coconut
It's so delicious I look forward to getting out of bed to have my first sip in the morning! It's the perfect combination! Have been drinking daily for a month already.
Really NICE, Really CONVENIENT
I love these "any place any time" packets of nutritious and healthy go-to's.
Can't wait to try all of the Bone Brewhouse recipes, they look fabulous.
Nancy
I like
This taste is a mild delight with a touch of lemon.
Sampled! Great!!
Trying to figure out my favorite, so I can order more!!
Amazing
The broth is so convenient and tasty… shipping was fast and easy.